THEATRE: improv that touches you
dolnośląskie
|
Wrocław
Rozpoczęcie:
08.03.2019
godz.:
18:00
Zakończenie:
10.03.2019
godz.:
16:00
550 PLN
Data wygaśnięcia: 09.03.2019
What to expect during the workshop 'improv that touches you'?
My workshops are an example of what improvisation is all about:
I make the best use of the input I get and what is already there. This means that we will start the workshop with:
1. collecting the wishes of the participants and
2. getting a rough idea what people already learned before.
Based on these two ingredients I have so far been able to give workshops that give all participants (advanced and less advanced) a boost forwards.
Considering the title we will focus on two questions:
What touches you and other people?
Which forms (games) can help you to create and experience touching improvisation theatre?
In each story there is a core message that contains at least 1 feeling, 1 thought and 1 need. Often when people tell stories they go into so many details, that they forget to say (or play) the real essence. In normal communication this leads to both conflicts and misunderstandings. In theatre this leads to boring scenes. One aspect of this training is to help you find the core message. On the one hand 'acting' will help you to find the core message easier. On the other hand learning how to find core messages faster, will help to produce more interesting scenes.
Another aspect of touch is authenticity. Sometimes this is reached by asking the audience for 'real' stories. We will explore what it takes to get these stories from your audience. It also requires for the actors to 'feel' the stories they play. The more real the stories from the audience, the more important it is, that we treath this stories with respect. We will explore what it takes for you as actor to 'feel' what they have felt and know where you can take a different path. This form of theatre is similar to what is sometimes called 'playback theatre'.
A blooming theatre-sport scene in the Netherlands has lead to hundreds of 'games' you can use to play improvisation scenes. Some of these structures may be similar to things you already learned. We will explore which 'games' can be used and how they can be used to create scenes that touch both you and the audience.
Who is leading the WORK shop?
Hugo Roele
– 1984: first impro performance with a group in Heerenveen
– 1987: Second impro perfomance with a group in Enschede (University Twente)
– 1988: First experience with 'Theatersport'.
– 1988: Written little booklet with descriptions of most theatersport 'games' known to us at that time as preparation for first Dutch Student Championship Theatersport.
– 1990: Written little booklet with instructions for 'judges' at theatersport match
– 1992 -2008 Member of De Kandidaten, one of the top 10 Theatersportsgroups in the Netherlands
– 2008 – 2015 Member and Trainer of Op Afroep
"I have been giving improv trainings for 15 years and intergrate elements of communication into my trainings. Besides theatersports I've also done playback theater and 'script based impro'"(https://www.npostart.nl/de-vloer-op/16-06-2010/POW_00305278)
For Who: all people in love with impro theatre
How much: 555 PLN/person for 18 hours of training
Language of the workSHOP: English
Agenda:
8.3.2019 Friday: 18:00 – 21:00 Getting to know each other.
9.3.2019 Saturday: 9:00 -13:00 and 14:00-17:00 Excercises for impro and communication, impro games
10.3.2019 Sunday: 9:00-13:00 and 14:00-16:00 Excercises for impro and communication, impro games, What's next.
Organizer: Daria Lewandowska
Phone: 668 464 643
email: daria@selfmakers.pl
Closing the short list: 22.02.2019
Number of participants: 16
Paying procedure: money transfer to the bank account
63 1140 2004 0000 3002 7687 6902
Title: NAME + SURNAME + IMPROV THAT TOUCHES YOU
Hugo Roele: "When I combine my knowledge of Feelings and Needs with improvisation, the result is that both the players and the audience will be 'touched' more deeply. I think improv becomes more interesting when we have the combination of ridiculous fun and deeply touching characters and stories. Focus on feelings, needs and challenging thoughts while we ask the audience input, will also create different scenes."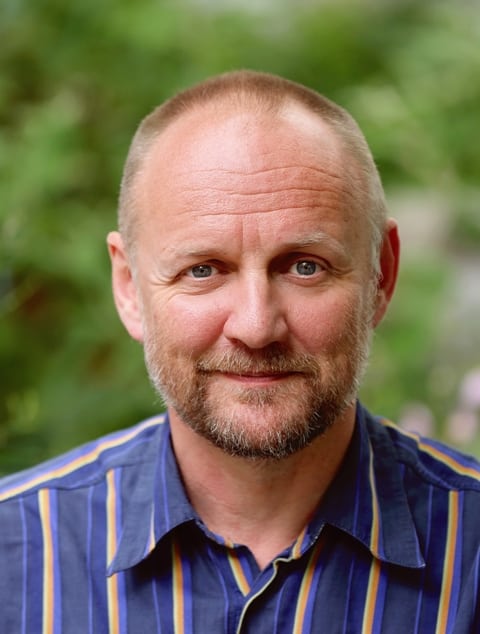 Hugo A. Roele has worked for many years as a trainer, management consultant, and coach in a number of European countries. He began studying and teaching Nonviolent Communication in 2001. Since 2010 he has dedicated much of his time to developing methods and tools that make it easier to learn NVC better. The Book of Needs, The Deck of Needs, and The Flower of Needs are based on his broad experience in both professional and private life. He is the proud father of three sons and lives in Enschede, The Netherlands. More about his own work as professional listener and about his life can be found on www.hugoaroele.nl). He has been giving improv trainings for 15 years and intergrate elements of communication into histrainings. Besides theatersports he has also done playback theater and 'script based impro' (https://www.npostart.nl/de-vloer-op/16-06-2010/POW_00305278)
08.03.2019 godz.: 18:00
Zakończenie: 10.03.2019 godz.: 16:00
Cena: 550 PLNTelefon: 0048 668 46 46 43
Adres: dolnośląskie | Wrocław | 11 dom, ul. Powstańców Śląskich 58d, 53-333 Wrocław
Zapisy i rezerwacje: telefonicznie, mailowo, osobiście, messanger, whatsup

Numer konta bankowego do wpłat: 63 1140 2004 0000 3002 7687 6902

Rozpoczęcie wydarzenia:
Jasna Polska nie jest autorem publikowanych ogłoszeń. Nie odpowiada za ich treść, oferowane usługi bądź produkty.
Wyznajemy zasadę, że każdy kreuje swoją rzeczywistość i sam odpowiada za podejmowane przez siebie decyzje.
---